New Year brings new board games for you to try out! Check out our extensive range of educational board games.
Whether you're a true board games enthusiast, occasional board game player, or you are looking for that special board game for yourself, a loved one or a friend – look no further than Team Toyboxes. Not only have we made it easy for you to find exactly what you're looking for, you'll never buy board games for full price, including Cluedo board games or Games of Thrones Monopoly board games! We stock a variety of out of print, special needs and educational board games.
Team Toyboxes is an online board games retailer with a huge range of new, used, collectible, vintage and speciality board games, such as Cluedo board games, Risk, Scrabble, Monopoly.  We are also unique in that we also sell board game parts.  Check out our products including our feature products – we know you'll be amazed by what we've got. All our games are in 'ready to play' condition, including our complete used games which have been cleaned and re-packaged.
Browse through our collection and you will find Trivial Pursuit board games, Party board games, Cluedo board games, a large variety of Monopoly board games, the Totopoly board game, Scrabble, Risk and Stratego, Children's board games, Family board games, just to name a few. We also have out of print board games, special edition board games, vintage board games, nostalgic board games, team building board games – you'll find your favourite board games here, and you'll buy board game at a great price. If, by chance, you can't find what you're looking for, we'll do our very best to source it for you.
Board games to buy. Board games to play.
No longer do you need to waste time searching the shelves in department stores and toy shops looking for the 'right' game. You can also forget bidding for board games on EBay, only to miss out at the last minute. Team Toyboxes have all the board games you want at the prices you want to pay.  We are your board game sales specialists.
Ask us about Trivial Pursuit board games, Cluedo board game, Totopoly board game, Monopoly board game, Children's board games for all ages, vintage board games, board game parts – we've got it all – board games to buy and board games to play.
Just added – Special Needs Board Games and Toys, and Educational Board Games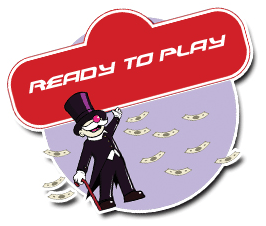 We now have your costume accessories to accent your costumes as well as costumes for your board game party night.  Check out the new sections of costumes and costume accessories for costumes, wigs, hats, gloves and more. We have everything to make your party complete.
Think Team Toyboxes. Think Board Games and Costume Sales.